YMTGT is back! As of 2019, Joey and bigheadjoe have reunited and are releasing episodes on a bi-weekly basis. Join us as we discuss Standard, Pioneer, Modern, and the latest exciting news in the game.
For more info about YMTGT, click here.

---
YMTGT is proudly sponsored by CoolStuffInc.com! Use promo code YO5 to save 5% off your next order!

---
Yo! MTG Taps! is also sponsored by Cardhoarder.com, our go-to source for Magic Online singles. Be sure to check out the Cardhoarder Loan Program; a flexible, affordable way to play many decks online!

---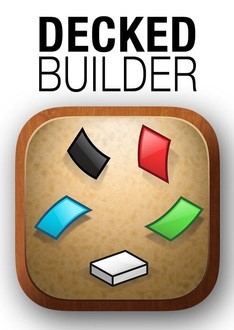 Check out Decked Builder, an easy way to build MTG decks on your phone! Build, test, and price out decks; manage your collection, and more. Available for iOS, Android, Mac, and PC.
---
Yo! MTG Taps! on social media
November 4th, 2009 | 42 mins 37 secs

In this episode, we forego the conclusion of our "nostalgia talk" from last episode to discuss the current state of Standard.

October 9th, 2009 | 53 mins 19 secs

This episode is primarily introductions and MTG nostalgia, but in future episodes we'll be moving onto discussions of Standard, news, and other Magic-related topics.